The lifeblood of new medical technology is venture funding. Whether you are aspiring to a career in venture capital (VC) or a start-up seeking funding, now is a great time to be in global biopharma and medtech. In 2019, we achieved the second biggest year on record for venture capital in biotechnology, amounting to over $14B invested in biopharma start-ups globally and 37 big IPOs of VC-backed biopharma startups raising a total of $4.2B. Another $37B in acquisitions of biopharma startups was reported according to Vantage 2019 data.
To get a sense of who the players are, we took a look at publicly reported figures and data from the National Venture Capital Association (NVCA) and prior lists in some of our favorite publications. We went straight to the source to take a look at the focus areas of each firm.
Of course, not all investments were disclosed, as to be expected in the secretive and highly competitive world of venture finance. But the first step in the game is knowing the players.
This list represents some of the best-known names in the industry, and the top venture capital investors in biopharma.
*Number of exit data taken from Crunchbase.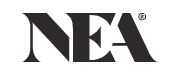 New Enterprise Associates, Inc. (360 exists)
New Enterprise Associates, Inc. (or NEA) based in Menlo Park, CA invests in technology and healthcare. The firm was established in 1977 with just $16 million of capital. Now, as one of the world's largest venture capital firms, the firm's website reports that it has $20 billion in committed capital across 16 funds. The firm is bi-coastal, investing in both US east and west coast opportunities. The firm's long track-record of successful investing includes more than 210 portfolio company IPOs and more than 360 acquisitions.

Kleiner Perkins Caufield & Byers (250 exits)
Kleiner Perkins based in Menlo Park, CA is a venture capital firm founded in 1972 specializing in investing in early-stage, growth, and incubation companies, not just in the life sciences but across disruptive technologies. The are unique in their wide range of early-stage investments in digital health and computing technology in the life science field.

OrbiMed Healthcare Fund Management (131 exits)
OrbiMed Healthcare Fund Management based in New York, NY has been making varied investments across life sciences, spanning medtech and biopharma. OrbiMed invests across the global healthcare industry, from seed-stage venture capital all the way to large publicly traded companies. Notably, they have been investors in gene therapy and gene editing technology, with a wide portfolio.

Canaan Partners (118 exits)
Canaan Partners based in Westport, CT is an early-stage venture capital firm that focuses on transformative new technologies, in both digital and information technology as well as life sciences. The firm as about $5B under management, and a highly diversified fund that includes leading companies in both technology and life sciences over the past 30 years. Canaan's portfolio includes fintech, enterprise/cloud, marketplaces, frontier tech, biopharma, digital health, and medtech.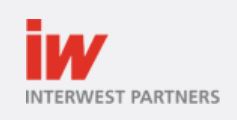 InterWest Partners (100 exits)
Interwest Partners based in Menlo Park, CA is focused on healthcare and information technology. The firm's portfolio includes and array of technology and digital health companies, as well as more traditional therapeutic biopharma companies. According to the company information, InterWest invests an average of about $7 – 15 million over the span of their involvement with each portfolio company, and spans the full range of venture investment stages. With a unique focus on technology companies, the firm has a strong and growing biotech and medtech portfolio.
Versant Ventures, Inc. (76 exits)
Versant Ventures, Inc. based in Menlo Park, CA was established in 1999. According to the firm's website, they have $3.2B under management and 36 IPOS. Working in biopharma primarily, the company also boasts an impressive in-house scientific discovery laboratory facility, Versant's Discovery Engines.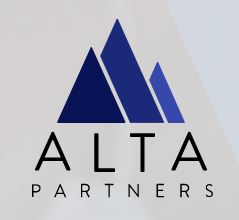 Alta Partners (68 exits)
Alta Partners based in San Francisco, CA is a well-known venture capital firm in life sciences, that has funded over 130 companies since 1996. Their diverse and integrated team brings together a powerful depth of knowledge and experience, delivering tangible results for their companies and their investors. The company boasts a life science portfolio that has produced over 70 FDA approved products.

Domain Associates (67 exits)
Domain Associates based in Princeton, NJ was founded in 1985 as one of the first venture capital firms to exclusively focus its investments in the life sciences sector. With a track -record of more than 260 companies, and currently more than $2.8 billion in capital raised, Domain is among the main VC names in life sciences. Their portfolio consists of a wide array of biopharma products, including novel genomics and RNA therapeutics.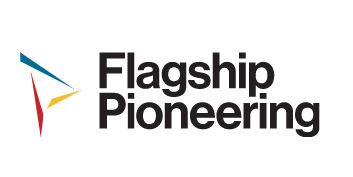 Flagship Pioneering (56 exits)
Flagship Pioneering (previously Flagship Ventures) has a unique business model that conceives, creates, resources, and grows first-in-category ventures to transform human health and sustainability. With a range of technologies across biopharma, engineering, foods, and other segments, the firm focuses on first-in-class products and new, disruptive technologies.

New Leaf Venture Partners (41 exits)
New Leaf Venture Partners (NLVP) based in Menlo Park, CA invested in biopharmaceuticals at venture and growth stages. In 2005, the entire healthcare technology team of Sprout spun out into NLV. NLVP has been investing in biopharma since 2005, as a spin out of the Sprout Group. The company focuses in disruptive and clinical important technologies, with a long history of therapeutic biopharma investments and more recent focus on the growing digital health investments. The team started investing in healthcare technology in 1993 and since then, has become one of the leading venture investors in the life sciences sector.

Novo A/S (33 exits)
Novo Ventures (Nova A/S) based in Hellerup, Denmark and established in 1999 is a Danish private limited liability company that is wholly owned by the Novo Nordisk Foundation, and the holding company of the Novo Group and as such the majority shareholder in the publicly listed companies Novo Nordisk A/S and Novozymes A/S. The firm offers funding from seed to growth stages, with a focus on life science. It is affiliated with the larger Novo Holding firm, consisting of more diversified investments.

Essex Woodlands Health Ventures (30 exits)
Essex Woodlands Health Ventures based in Palo Alto, CA Essex Woodlands was founded in 1985 with the Essex Venture Fund. Since then, the firm has raised 7 additional funds with about $2.5 billion under management, placing it among the world's largest and most well recognized life sciences venture capital firms. The firm has a diversified health care and life science portfolio in pharmaceutical, biotechnology, medical device, services and information technology sectors.

Third Rock Ventures (27 exits)
Third Rock Ventures based in Boston, MA was founded the firm in 2007, our imaginations were on fire with the possibility of translating scientific discoveries to breakthrough medicines. Third Rock Ventures has a history of investing in biotechnology, and more recent investments in machine learning and digital healt technologies
Blackstone Life Sciences (27 exists as Clarus, BLS unpublished)
In 2018, the world's biggest private equity firm Blackstone, bought Clarus Ventures, an investment firm with $2.6 billion of assets, in a deal establishing Blackstone Life Sciences. This anchors the firms push into life sciences, insurance, and biopharma infrastructure. With a focus on financial instruments, infrastructure, and real estate, the firm is increasingly expanding its presence in life science.

Third Security (6 exits)
Third Security based in Radford, VA is a venture capital firm characterized by an expanding global perspective and a distinctively patient approach. The firm has a focus on both emerging and late-stage investments in life-sciences companies. Notably, the firm lists a number of affiliate investment firms, or "New River Management Funds," that are smaller regionally focused venture capital investment funds.
So what should you do if you are approaching VCs?
Get a Warm Intro. If you know someone, even indirectly, that can introduce you, leverage that warm introduction. VCs invest in people and much as technology, and a warm introduction can go a long way in determining if you are someone the VC wants to work with for the next several years.
Research the VC, his/her firm and investments. It's a waste of everyone's time if you approach a VC with a therapeutic biopharma product, when their website clearly says they invest only in digital health. Do your homework, and make sure you get in front of investors with the right area of expertise for your technology.
Make it easy for the VC to respond. This can be by phone, email, or mail, but by far VCs (know for their hectic travel schedule) can be reached initially with email. Mach sure you include your contact details, and whatever way is best to reach you. Include enough important information to make an impressions, and show you've done your research. This will make it more likely that the VC will contact you.
Despite the challenges of 2020, the outlook for VC investment in biopharma is strong. The industry expects an influx of new products in cell and gene therapy in the 2020s, as evidenced by the more than 900 investigational new drug (IND) applications for ongoing clinical studies in cell and gene therapy in the United States alone. And COVID-19 related market shifts has also driven investments in infectious disease and diagnostic tools, which may lead to long-impacting market shift particularly important for the medtech sector.
When approaching VCs, it is important to understand their investment portfolio. Doe the VC have experience in technologies like yours? A history of successful exits from biopharma or medtech relevant to your products. Remember that you are tapping into VC funds, but also VC expertise—so I always advise to do your research and make the right match for both your technology, and stage of business.
References and Resources:
Fierce Biotech. Updated: The Top 15 Biotech VC Firms
Bay Bridge Bio. Top biotech venture capital funds of 2018 and 2019