Are you tired of being stuck in the lab or office?
Technology has transformed how we science professionals work, and where we do it. More than ever, professionals are using digital technology to take their careers fully or partially remote– and you can too.
For science professionals working virtually is more popular – and prevalent— than it's ever been. A survey by Gallup survey showed that 43% of Americans work from home, at least partially. More than a quarter were in science and management roles. And that figure has dramatically increased every year since 2000.
Based on United Census data, about 5.2% of professionals worked at home in 2017 to 2018—which amounts to about 8 million people that have joined the work-from-home revolution.
Are you ready to join them?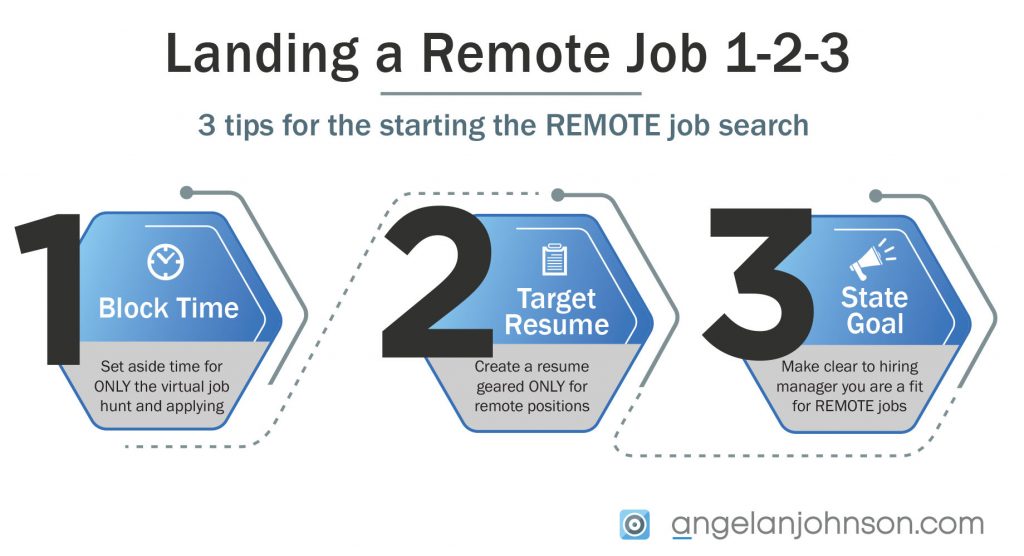 Is your goal to land a virtual job?
If you're like most job seekers I speak to then I am guessing your answer to this one might be "sure, I'm submitting my resume"… or "I've tried some side gigs, but nothing big yet."
You see the benefits of working online, like:
You want to open be able to work from home, giving you more flexibility
You want to cut the long commute
You want to have more quality time with your family and be able to travel
You want to get away from the bench (is this really all that my degree is for??)
But there is one thing that underpins everything…
Here's the thing, having a goal to land a rewarding and scientifically engaging remote job is great. But you need to understand the differences between the traditional brick-and-mortar job search and landing a virtual job.
You need a virtual job strategy (that's the secret sauce)
You've been applying for jobs without success, after submitting your resume a hundred times. So what is going wrong? I would argue that you're missing the most important success factor.
Strategy.
A virtual job, requires a virtual strategy. It's a new playbook.
If you don't have a strategy that meets the needs of virtual hiring managers, then the reality is they are not going to hire you (and you'll feel like your resume is going into the void). Virtual jobs are not just going to come to you, you need to take action to find them.
If your goal is to land a virtual science job, then you're going to need a clear strategy to be able to do that. If you're stuck reviewing applying for virtual jobs without success, you are probably making the same mistakes many first-time online job seekers make.
Define your goals
First be clear on your goals.
Will you stay in a remote technical job. These include remote jobs in science writing, biotech operations, CAD design, analytical testing, statistics, site monitoring and QA—the options are limitless)
Or are you looking to land a job managing remote teams or projects? As companies 'go global' – and scientific work increasingly crosses borders—you can be the hub of a virtual and highly global team. This can be the perfect fit for those with global experience, but without the heavy travel.
How do I know? Well, the reason I understand strategies that are important to online job seekers is that I have walked in your shoes. And I've also hired people in your shoes in remote roles (and not hired some really smart candidates too).
If your goal is to work online, there are less barriers than ever.
Strategy Playbook for Landing a remote Job in Biotech or Science
For my clients, we focus on knowing what they need to do at each step, what they struggle with, and having the strategy and time to actually do it.
So how what does that strategy look like? Here are 3 ways you can get started.
Create time blocks for remote job hunting:
This one is quite simple (in theory), and applied to traditional and online jobs. But in reality, it's where most of my clients struggle. Step one is setting aside time to only apply for remote jobs. If you are also applying for traditional jobs, keep that time (and strategy) separate.
I recommend 3 specific criteria for this to work:
Do it outside of your normal work hours
Do it outside of your normal working environment (laptop on the patio is my personal favorite – the outdoors can help refocus you on your work from home goals)
Do it at same time every single week
Highlight virtual skills on your resume (hint – you already have them!):

Lead teleconferences regularly? Use Skype, Teams, or Slack at work? Be clear that you can lead in a virtual setting.
This could look like changing:
"leads regular quarterly presentations to senior management"
To this:
"leads quarterly regional teleconferences, aligning regional leaders and ensuring presentations content is annotated and optimized for online viewing"
If you're currently already submitting your resume, save a new copy geared for just your virtual and remote job applications. I usually recommend adding "-remote.docx" at the end of your file name, so you don't confuse the two copies – online submission portals can be tricky, it's easy to grab the wrong file.
Add a Virtual Position goal statement to cover letter or resume:
I know this sounds intuitive, and in a way, it is. But there are hundreds of job seekers that just apply to everything.
Use a prominent goal statement to make it clear that you prefer a remote role. Tell them why you are uniquely qualified to work remote.
I've also been on the other side of the fence, and as a hiring manager I ask myself "If I offer this person a job, will he/she take it?"
Convince the hiring manger that if you get an offer for a traditional job and a remote job, all other things equal you'd take the remote one.
Don't be shy here. This will help solidify your position as the best candidate for a remote job in the competitive biotech job market.
What's next?
After a few weeks of following a clear strategy, using some of the tips above, you'll notice that your you have blocked time for your remote job search and are being seen as the best candidate (which means more interviews).
Most of my clients start getting interviews in 2-6 weeks, depending on their specific scientific or technical area. In general management and senior jobs may take a bit longer.
Plan on 30 to 90 days for your job search. And then make a strategy to accelerate that.
I know this works because it's what every single client I work with on their job search does, with great results. And I've done it myself as both a hiring manager, and job seeker.
You can't win without a plan.
And the next step in strategy is iteration—that means strategically improving your plan at each step of the process.
As in business, strategy is key. If a goal is with achieving, it is worth going in with a clear strategy to do it.
Best of luck in your remote biotech job hunt—and keep strategizing!